More Blog Posts
20.4 In the Books!
Click here to see the full scoreboard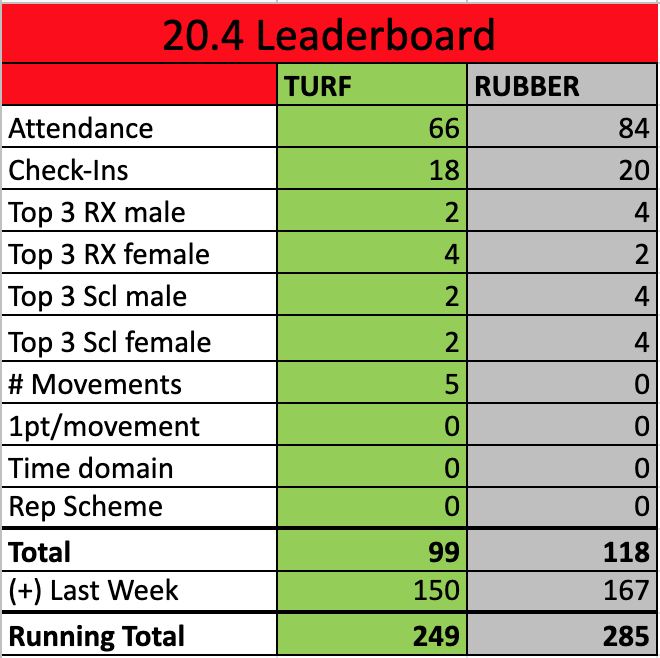 Podium
Rubber occupied 7 of the 12 available podium spots resulting in a 14-10 point advantage.
Prediction Points
Team Turf is the only team to score any points by correctly guessing 3 movements in the workout, earning them 5 points
One more week!
Team Rubber's lead can be almost entirely attributed to attendance. Turf's best week for attendance was the very first week, where they outscored Rubber by 5 points! Ever since, Rubber kicked it into high gear and showed up consistently every week, which has resulted in a substantial point lead going into 20.5. It would take some serious effort on Turf's part to close the gap and go for a win, but there are a lot of points left on the table every week with Check-Ins!
20.5 After Party!!!
Don't forget to attend the 20.5 After-Party on November 8th!
20.5 Scoring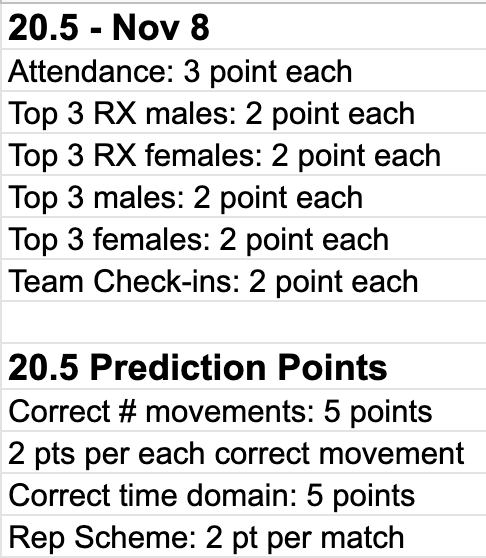 ---
Not a member? Sign up today! The next Intro class takes place on November 16th at 10:00. RSVP to the free Intro Class or e-mail us today to set up an appointment!