More Blog Posts
2019 CF Open Teams
Today's the day we all find out who is drafted on which team! We're excited to post the draft results for you all. Check out what team you're on and let the rivalries begin! The first workout gets announced this Thursday, February 21st at 7:30pm CST which will be the workout for the following day during all class times. More information on the team scoring system can be found on this previously-written post.
Without further delay here are teams RUBBER and TURF!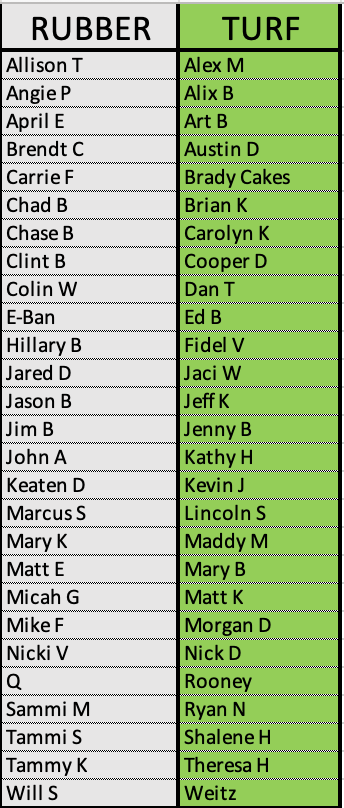 ---
Not a member? Sign up for an Intro Class today! The next Intro class takes place on March 2nd at 10:00, and Foundations starts the next week (March 5th).
RSVP to the free Intro Class here!