More Blog Posts
2019 CFD Opens Draft
It's that time of the year! We are excited to announce a new spin to the way we participate in the 2019 CrossFit Opens this year. This is what you'll need to know:
Sign up at CFD – There is a signup sheet on the whiteboard. Registration is open between now and February 18th.
Get drafted – Once registration closes you'll get drafted to either Team TURF or Team RUBBER
Pick team captains – Each team will elect a captain that will be the head of the team.
Participate! – That's it…the workout will be written into the regular program design, so every Friday it's up to you to tackle the workout and accumulate points for your team.
March 22nd will be our final week of the Opens and we will be hosting a party that evening! Here is a rundown of how to accumulate points for your team: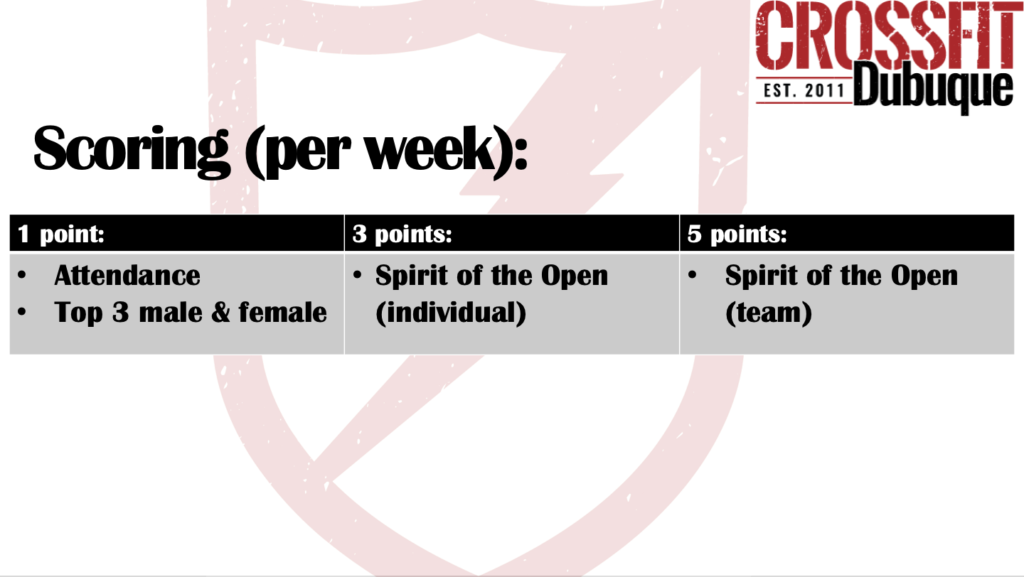 What are you waiting for? Get signed up TODAY!