More Blog Posts
April Spotlight – Brian K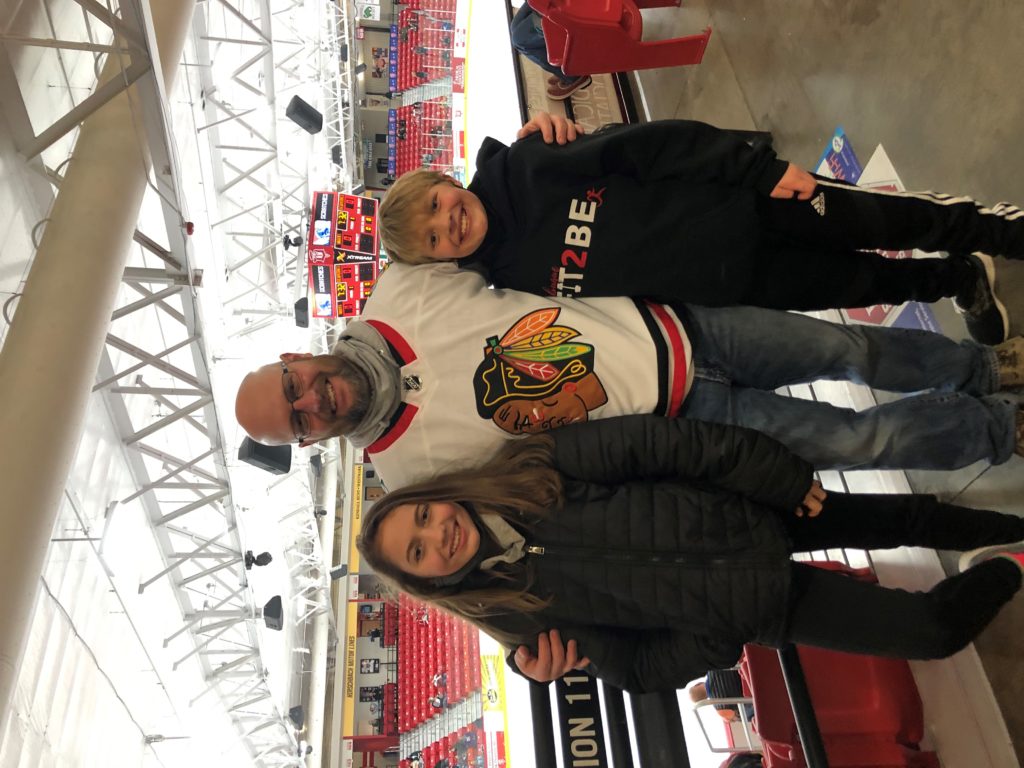 How long have you been a member at CFD?
Coming up on three years now. I got into the movements and community through the twice-a-week Fit2Be classes. Once I was ready to take the jump into the full-time classes, I was hooked.
What is your favorite gym music?
Heavy rock, such as Pearl Jam, Metallica, Rage Against the Machine. Music has such a wonderful way of creating motivation, energy, and drive. When I'm running, my playlist is designed with beats to keep my pacing and get me moving faster. At CFD, I love the heavy rock to motivate me to push through tough workouts.
What do you like most about CrossFit?
I like that I can escape my mind for an hour. My brain is constantly in conversation with itself and I struggle to slow it down or just be in the moment. Running is a reflective activity and my mind keeps going as I run. I think about my lesson plans, students, upcoming events, future travel, whatever it may be… For CrossFit, I don't have the ability to think and reflect (which is good) because the workouts are so intense. Also, I can't let my mind wander and keep count of my reps… 😊 I also enjoy visiting other CrossFit locations when I travel. While everyone does things a bit differently, every place I've visited has been so welcoming and friendly. It truly is one CrossFit community.
What type(s) of workouts do you least like to see come up?
Thrusters, wall balls, assault bike
What is your go-to junk food?
Whiskey, bourbon, or scotch
What are your goals going forward?
I need to stay consistent in my attendance. I go through phases where I'll attend almost daily and then life gets busy and I find an excuse to stay home or stay at work. From a technique perspective, I'm close to double-unders, butterfly pull-ups, and handstand push-ups. I can do all three sporadically but not consistently. I want to get to the point where I can Rx when those exercises are on the white board. Overall goal is to keep getting stronger. I love what CrossFit has done for me and I feel mentally and physically stronger than any other point in my life.
What advice do you have for someone just starting out at CFD?
You are only competing against yourself and your goals.  Everyone in class is different and it's pointless to compare yourself to others around you.  How do you want to get better each day?  There's nothing wrong with using someone else as motivation, but only if it's centered around what you want to achieve.  I've heard too many non-CrossFitters say they wouldn't want to start because they are not in shape or they want get stronger before starting.  And, I think that is the wrong attitude.  Our community at CFD is full of wonderful, healthy, friendly people who are all at different points in their journeys.  Lean into the community and focus on your own goals.  Finally, I would advise them to keep going.  Some workouts suck.  Some workouts will absolutely beat you down.  But, that's why you're there.  That's how you get better. 
---
Interested to see if CFD is a good fit for you? Sign up for a free introductory class, or e-mail us if the available intro classes don't work with your schedule!