More Blog Posts
April Spotlight – Dennis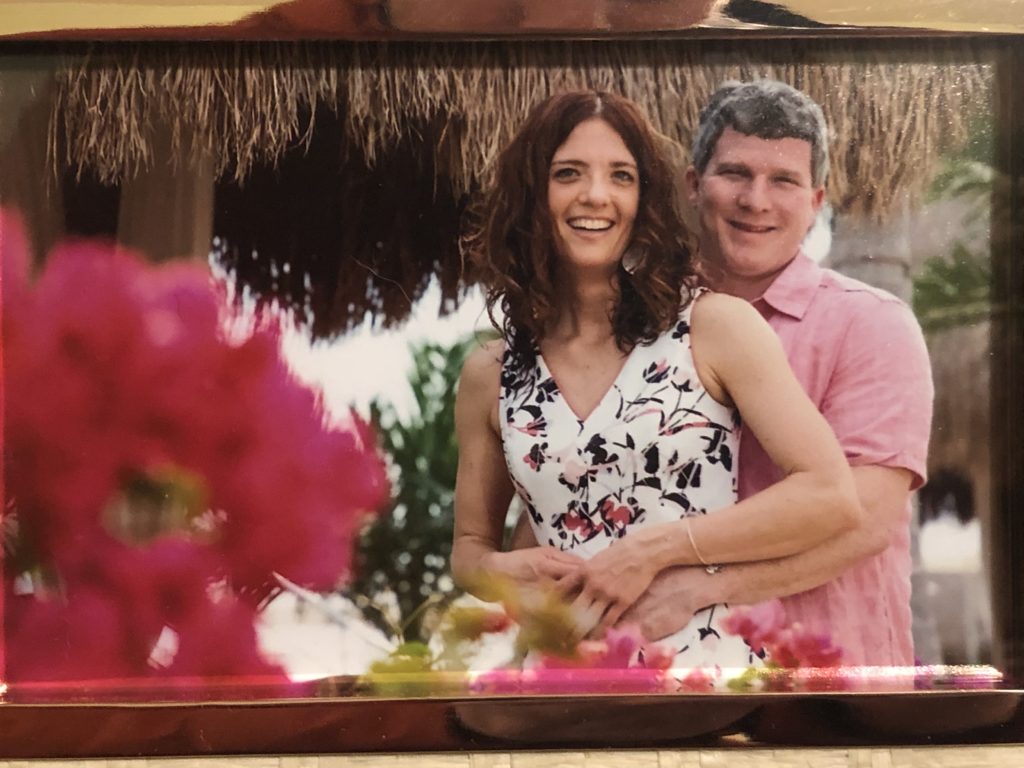 How long have you been a member at CFD?
If I remember it correct this will be going on my 6th year
What made you want to get started?
I have a couple of reasons and at the top of the list is my older sister that has dropped in several times could do more pull-ups than I could and she could do cool things like handstand pushups and I was competitively jealous of her and impressed.
Secondly, I moved to Dubuque and worked in retail making life hard to find time to do much of anything other than work. So I knew I needed to find something to help me join the community in a sense. So after the whole jealous side of my sister kicking ass and taking names and talking how great the community at Warrior CrossFit in Muscatine was, I had to check it out and couldn't be happier about that decision.
What is your favorite gym music?
Have to put on anything that Tammi and Kathy will stop in the middle of the workout while we are all suffering and start dancing it out too.
What did you do for fitness prior to joining CFD?
Does working crazy hours in retail count as exercise since I put on 10 miles a day? I mainly cycled when I got a chance and enjoyed the peace of a nice long ride.
What is the most ridiculous thing you've ever seen Lincoln wear?
I think I remember some unicorn head and tutu but maybe that was two different outfits
What is your go-to PR food?
I will be the first one to admit my diet is terrible. Before the first Classic, I ate a bowl of Fruity Pebbles. That's right I'm about 5 years old in breakfast food standards.
What changes have you seen in yourself since you started?
I'm more focused when I come to class in and outside of work. I feel better and I am a far happier individual to be around when I stay focused on health and fitness.
What do you like most about CrossFit?
The Community and I don't think any of us could ask for a better support group and community than we have right now. Feel it is a perfect time to say how much I miss being in the gym and being around all the coaches and athletes that have become our second family and motivators over the years. Thank you Phil and all coaches of CFD for everything you are doing right now for all of us.
What type(s) of workouts are your favorite?
Well I like me some thruster and wall balls.
What type(s) of workouts do you least like to see come up?
Running and mainly because I need to improve my cardio. Other than that heavy deadlifts in a timed workout and again it has to do more with form than anything.
Have you ever chalked up to do something that didn't require chalk?
Not that I can recall but newcomer Zak has for sure.
What is your go-to junk food?
All of it. Butterfinger and Nibs.
What are your goals going forward?
This year I set a goal to take on at least 6 competitions and work to get in the best shape of my life. I failed my health check at work which is garbage but feedback is feedback and I'm told I have about 55 pounds that I should lose. I have dropped 15 pounds to start this year and will stay focused on eating healthier and taking the time to exercise and not trying to find those imaginary extra 40 pounds.
I will be going after Murph this year with the weighted vest.
I plan to actually register for the Open this year since I've never done this in the past and try and see how I stack up in my age group which is said that they consider us Masters.
Have you ever hidden junk food in your cart for fear that another CFD member might see it?
While my diet sucks yes I still may hide this in my shopping cart. J
What advice do you have for someone just starting out at CFD?
Run your own race. The best person in life to beat is yourself. Crush the fundamentals then the weight. And enjoy the painful transformation that you signed up to get. We are all here to support you.
---
Not a member? Reach out today by e-mail! Given our current circumstances, all classes, including Intro classes, are canceled until further notice, but we would love to e-meet and can even get you started out at home – ask us how!