More Blog Posts
January Athlete Spotlight–Travis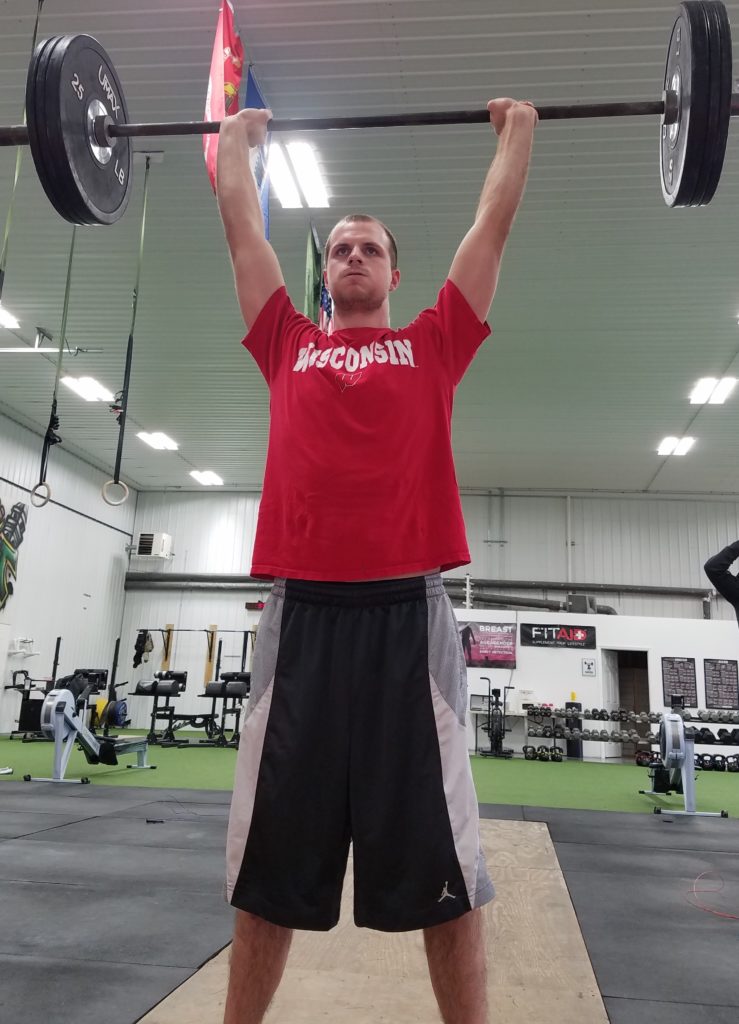 1. How long have you been a member at CFD, and what made you want to get started?
I will have been a member for one year in January. I started at CFD because I lost motivation to workout and needed something that would keep me interested and motivated.
2. What changes have you seen in yourself since your very first day?
I actually look forward to working out now and before I joined CFD I avoided doing squats as much as possible, but now I like squatting workouts.
3. What did you do for fitness prior to CFD, and what do you like most about CrossFit?
Besides throwing hay bales around on the farm I have had memberships at anytime fitness and snap fitness. What I like most about CrossFit is the variety of workouts and the class environment that pushes me to do my best.
4. What type(s) of workouts are your favorite?
I wouldn't say I have a favorite workout but when I know I will be able to go RX for the workout, I tend to look forward to them a little more.
5. What type(s) of workouts do you least like to see come up?
Let's just say if I see thruster and burpees come up I might be too busy to workout that day
6. What are you goals going forward?
I would really like to be able to go RX on all the workouts and have a competitive time/reps.
7. What advice do you have for someone just starting out at CFD?
Workout as much as you can and try working out with different classes so you are able to meet more people.
---
Not a member? Sign up for an Intro Class.
RSVP