More Blog Posts
May Spotlight – Mike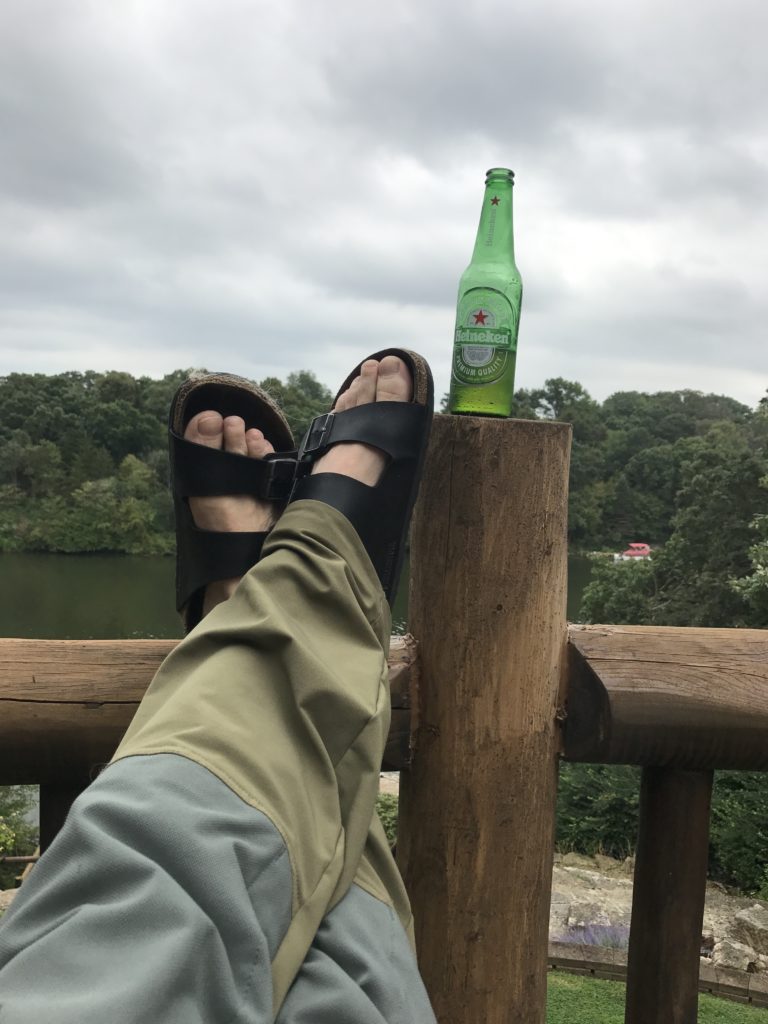 How long have you been a member at CFD?
I joined CrossFit in June of 2013. However, it was just this winter that I finally started coming to class on a regular basis.
What is your favorite gym music?
It's a mood thing but I can always do new country and anything 80's. Here's one of my WOD playlists: "Unforgettable" by Thomas Rhett; "Snapback" by Old Dominion; "Get Along" by Kenny Chesney; "Dirt Road Anthem" by Jason Aldean / feat. Ludacris; "Pour Some Sugar on Me" by Def Leopard; "Du hast" by Rammstein; "It ain't my fault" by Brothers Osborne; "Authority Song" by John Mellencamp; "Boys round here" by Blake Shelton; "A little less conversation" By Elvis. "Give It Up" by KC and the Sunshine Band.
What did you do for fitness prior to joining CFD?
I got divorced in 2001. From that point on my ex-wife and I had a great partnership in raising twin boys. We each had them 50% of the time. I had to decide what to do with all my spare time. I started running. I met a girl (Annette) while running. In 2004 we qualified for the Boston Marathon and ran it together. I completed Ironman Wisconsin six consecutive years. Annette never missed one. Then I tried ultra-marathons, Annette never missed one, in fact she was my pacer in several races. I proposed to Annette on mile 99 of a 100-mile race. She said yes.
What changes have you seen in yourself since you started?
I'm six years older, but the important part is I'm stronger and healthier. Our company has a wellness program that offers annual biometric screening. Several years ago, I stared taking medication for high blood pressure and high cholesterol. This year I scored 91/100 which is my best score ever. All I did different this year was going to class on a regular basis. I'm very thankful for my CrossFit coaches and friends.
What do you like most about CrossFit?
Without a doubt the coaches and athletes of CFD. Sometimes there is a fine line between going to class and saying f—- it. The people have made a big difference for me. They're always fun to see.
Have you ever re-done an Open Workout to improve your regional standing from 4,005th place to 3,993rd place?
No Thanks!
What type(s) of workouts are your favorite?
The ones I can't RX. I used to "cherry pick" the easy workouts and not come to the hard ones. You never get better!
What is the funniest thing you remember happening at CFD?
That's a good question…the reality is something funny happens in every class.
What type(s) of workouts do you least like to see come up?
Sunday workouts
Have you ever chalked up to do something that didn't require chalk?
Always, I love chalk, it brings out my inner child.
Have you ever been dramatic when completing a movement only to then see someone next to you do what you did silently and with ease?
That happens in every class, 5:30 pm has some studs, male and female.
What are your goals going forward?
I'd really like to go tarpon fishing in Costa Rica.
Have you ever won the warmup?
I win about 2 out of 3 warmups. My college baseball coach referred to me as a "batting practice all-American" some things never change.
Have you ever hidden junk food in your cart for fear that another CFD member might see it?
No, I don't care if anyone dislikes my choice of food. However, walking out of the liquor store with a bottle of Fireball in your sweaty CrossFit clothes can be a bit awkward.
What advice do you have for someone just starting out at CFD?
Get out! Save yourself while there's still time.  Honestly, don't panic, anyone can do this. It's a marathon not a sprint. Stay with it and only compete against yourself.  It can be life changing in a good way, if you let it.
---
Not a member? Sign up for an Intro Class today! The next Intro class takes place on May 11th at 10:00, and Foundations starts the next week (May 14th).
RSVP to the free Intro Class here!