More Blog Posts
November Athlete Spotlight: Marcus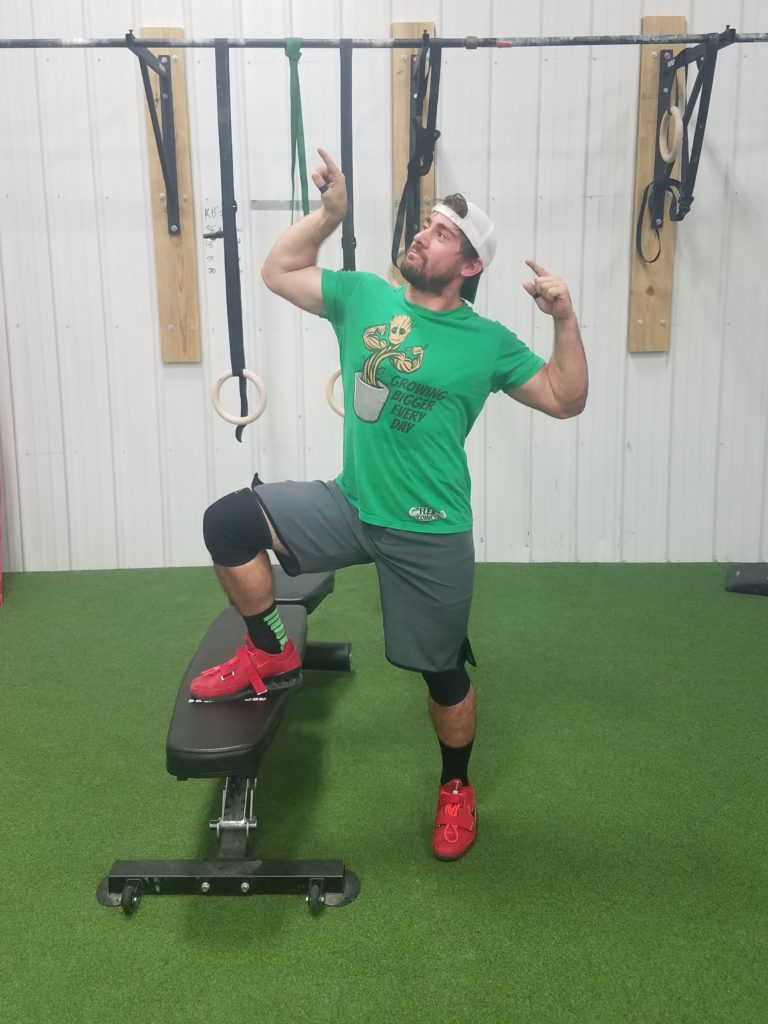 How long have you been a member at CFD, and what made you want to get started?
I've been a part of CFD for little over 4 years. Wow that doesn't seem right when I really think about it but time flies when you have fun. It was all thanks to my very good friend Mason Tangen. He started about a month before me and I didn't want anything to do with it. He just asked me, "what do you have to lose?" Probably the only time I will say that Mason had a good idea.
What changes have you seen in yourself since your very first day?
I have noticed a few changes in myself over these 4 years like losing weight to start. I came starting at 225lbs, in shape but not CrossFit shape for my size, and now I'm at 197lbs. That alone feels great but also being more open and not so shy around everyone. For those who know me fairly well, yes I am shy haha. Oh also I can actually hold a front rack position now. (That one is for Mike Thompson)<
What did you do for fitness prior to CFD, and what do you like most about CrossFit?
Before CFD I was working out at a local gym just keeping my strength where it was at after college football. Going from that sport to this one isn't that all big of a change but I'll gladly take CrossFit over my football body any day. To be honest about what I like most about CrossFit is that, especially with this gym, it's a community. It makes me smile everytime I see everyone cheering for an athlete to finish a workout or when it's PR city in class.
What type(s) of workouts are your favorite?
My favorite workouts are the "smashers" where it's all or nothing and you're laying on the floor afterwards flat on your back making a pain angel trying to catch your breath.
What type(s) of workouts do you least like to see come up?
My least favorite, that's easy, snatches. I'm getting better at my overhead position but the snatches always stress me out to the point I get a storm cloud over my head just like the cartoons. Haha
What are your goals going forward?
My goals have always been the same since day one, get better than I was last week. It takes time but it's well worth it when you see improvements.
What advice do you have for someone just starting out at CFD?
If I had to give new athletes any advice it would be don't feel down if you have to start at the bottom. This takes work, hard work, and it'll get better. Also don't be afraid to be yourself when your working out. If you wanna dance to the music, you probably won't be the only one dancing. I love watching new athletes struggle because it reminds me where I was at when I first started. It keeps me focused on the big picture and like I said before, it takes time to get better.
Thank you again for the nomination, there are so many athletes that deserve this but I am humble that I was nominated for this month.
---
Not a member? Sign up for an Intro Class.
RSVP