More Blog Posts
November Spotlight – Mike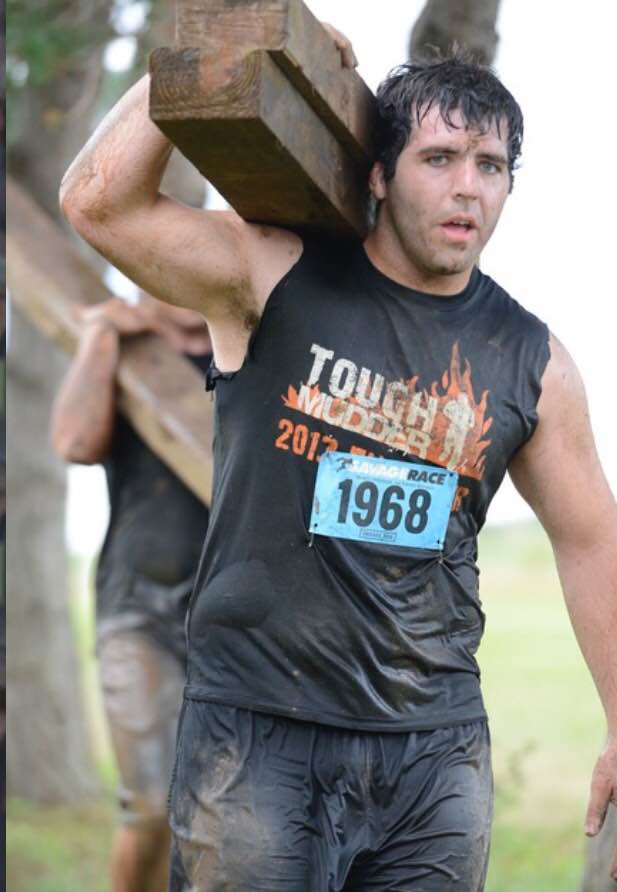 How long have you been a member at CFD?
I've been a member for 4 years.
What is your favorite gym music?
I'm a fan of Mike's playlist, the old-time rock. I can do without the Rap… cough cough Kayla 😉
What did you do for fitness prior to joining CFD?
I did a lot of cardio kickboxing and resistance training. It was a great workout but I wanted something different.
What is the most ridiculous thing you've ever seen Lincoln wear?
Pretty sure I saw him doing cleans with a horse mask on.
What do you like most about CrossFit?
Having an hour to yourself to take out any frustrations you had during the day. The other athletes cheering you on getting you through that tough workout.
What type(s) of workouts are your favorite?
I'm a fan of EMOMs and rowing.
What is the funniest thing you remember happening at CFD?
Making Brent dry heave by sweating in his mouth while spotting him during bench press… that's definitely one he or I will never forget 🤣
What type(s) of workouts do you least like to see come up?
Wall balls, thrusters and front squats.
Have you ever been really dramatic when completing a movement only to then see someone next to you do what you did silently and with ease?
Apparently I make weird noises and crazy faces while lifting 🤷‍♂️
What are your goals going forward?
Continue to push myself in the gym and making good decisions in the kitchen.
What advice do you have for someone just starting out at CFD?
Just go for it, don't be intimidated by people who've been a member for years, we've all been in your shoes being the new member. Use your coaches to the fullest, I've been a member 4 years and still go to them for help and advice, they are a great source to help you get to where you want to be!
---
Interested to see if CFD is a good fit for you? Sign up for a free introductory class, or e-mail us if the available intro classes don't work with your schedule!