More Blog Posts
November Spotlight – Mike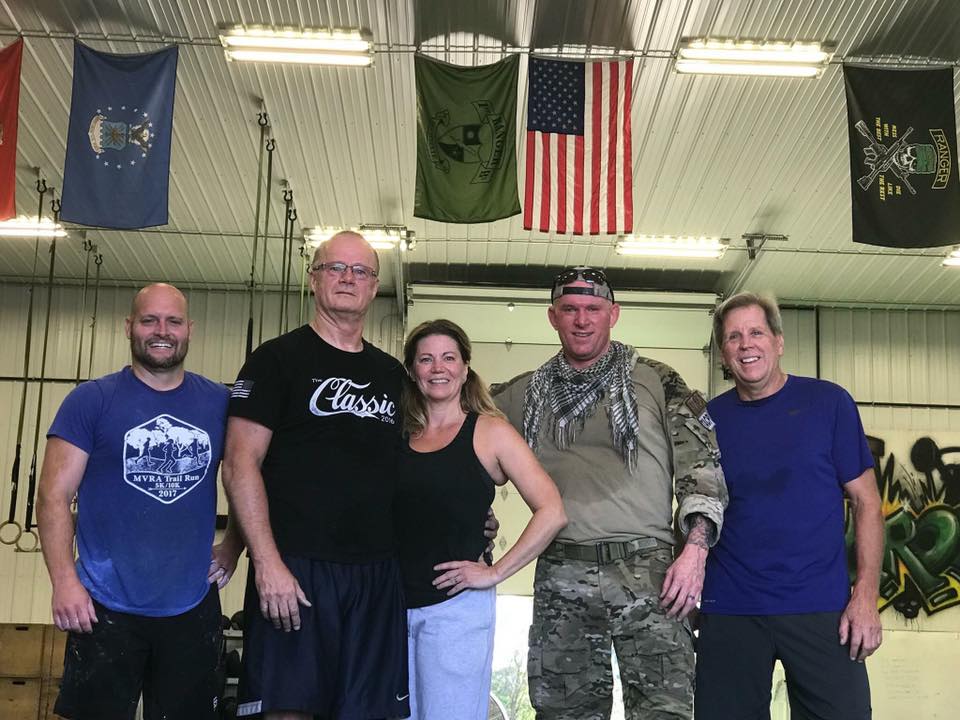 How long have you been a member at CFD, and what made you want to get started?
I've been a member for a year and when I retired from the military I wanted to try something new.
What changes have you seen in yourself since your very first day?
I have made huge progress since day 1 when I could not even do a clean. I'm still working on overhead squats and a few other things, but I'm making progress. CrossFit is very beneficial for firefighters as we need to be in great shape and it helps us with the tough tasks we have to perform on the job.
What did you do for fitness prior to CFD, and what do you like most about CrossFit?
I did all kinds of different workouts in the military to include running, swimming, lifting, hiking and so on. What I like about CrossFit most is the group atmosphere, where we all push each other to be better.
What type(s) of workouts are your favorite?
This is an easy one: the hero workouts, like DT, and all the traditional 'girl' workouts like Grace, Annie and so on.
What type(s) of workouts do you least like to see come up?
There are no workouts I don't like, there are only workouts I need to work on, especially the ones that include double-unders, overhead squats, handstand pushups, and muscle ups.
What are you goals going forward?
One big goal I have going forward is the CrossFit Firefighter Games, but that is still years out and I need to work on a lot of things.
What advice do you have for someone just starting out at CFD?
Have patience and listen to your coaches. They are trying to keep you progressing and prevent injury. It takes a long time to master these moves.
---
Not a member? Sign up for an Intro Class today!  The next Intro class takes place on December 8th at 10:00, and Foundations starts the next week (December 11th).
RSVP to the free Intro Class here!