More Blog Posts
September Athlete Spotlight: Sarah Harris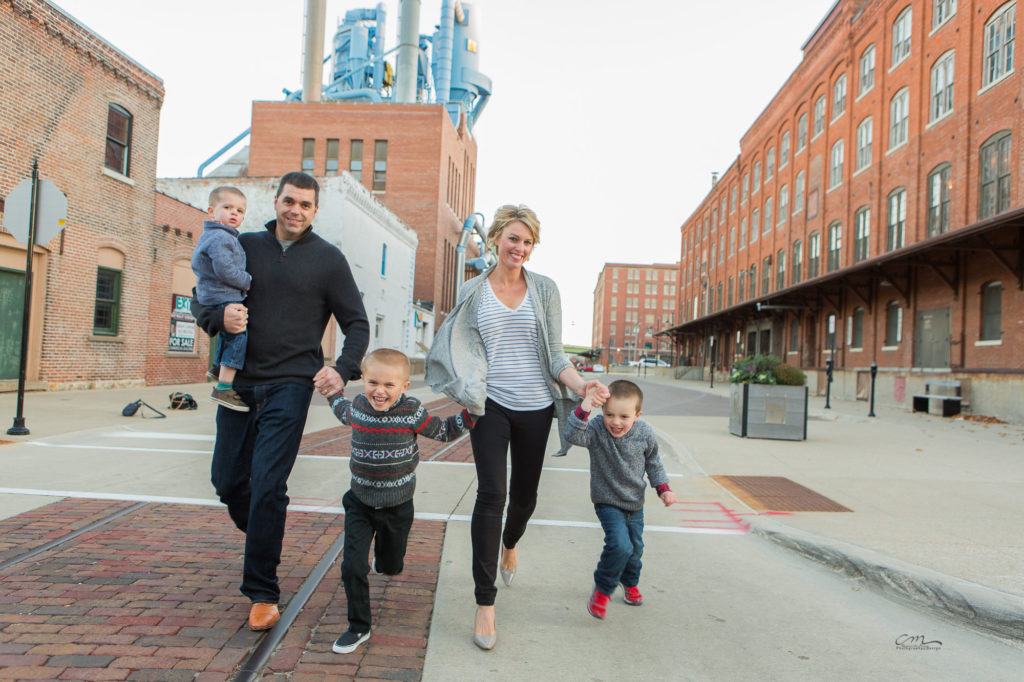 Back in 2003 I swam my last race after 17 years of competition. I owe so much to the sport that shaped me from the age of 5 all the way through my college career. I loved competing, setting goals, reaching my goals and then going after bigger and better ones. I worried very little about my body at that time. We trained twice a day and did some basic Olympic lifts but to be honest I never believed I needed strength training. It was never my focus. The more yards the better and strength was always something I just "had" to do on the side. Plus, lifting made female swimmers "bulky." It was my mentality and I was sticking to it. I also never thought twice about my nutrition. I'll never forget my freshman year of college when all the athletes had to talk to a nutritionist. Our talk was 5 minutes — "You're all swimmers? You're burning so many calories you can eat whatever you want." And that's exactly what I did. No macros, no guidance, I just ate and drank what I wanted and it never caught up with me. Until the training stopped.
After college I vowed I wasn't ever getting back in the water. I joined a gym and would run on the treadmill for an hour while I watched TV to try to numb the boredom. I lifted light weights to "tone" and cut back my food drastically to not gain weight. For the first time in my life I obsessed over the scale. I got more into running and triathlon and did races for several years until my husband Jay and I had our first baby In 2010. Our second baby came along in 2011, a shoulder surgery in 2012 and in 2013 we welcomed baby #3. It was a whirlwind and I no longer had the time or patience to be a crazy cardio queen.
I started CrossFit (or should I say took foundations) in October of 2013 after a good friend of mine raved about it for years and I finally decided to try it.  I did a couple of classes the following month. My shoulder mobility was so horrible I couldn't hang from the rig without dropping. Lifting a bar over my head terrified me. I could barely squat a PVC. I was intimidated, I was weak, I made excuses and I quit. In July of 2015 I read Hillary Baker's athlete spotlight and I cried at my desk. I reached out to her and she encouraged me to start again. I'm so thankful for her that day. She inspired me to not give up. I came back to CrossFit Dubuque that same month and I knew I was in the right place. I remember telling my husband "I just feel like these are the kind of people I want to be around every day." And it's so true. Not only are the coaches extremely knowledgable, they push you to be the best version of yourself. All of the athletes build each other up and encourage one another. There is no drama and no negativity. CrossFit is my happy place.
It has been a little over a year since I committed to making CrossFit a priority. I am not the strongest girl at our box but I am stronger than the old me, and that is what motivates me. CrossFit allows me to compete with myself again and to see my work pay off not only physically but also in my own self confidence and worth. I don't get caught up with the number on the scale anymore. In stronger at 35 than I was at 21 and that puts a huge smile on my face.
My favorite workout is something that would combine deadlifts with rowing. As I'm writing this that actually sounds horrible but those are my two strengths. Misery would be shoulder to overhead paired with the assault bike or pulling a sled of some sort. Sleds should be pulled by a Husky and not me.
My goal is to be able to get strong enough to consistently do pull-ups RX during workouts. Some day I will do a muscle up. Probably just one and then I'll cry tears of joy and never do it again. I also want to focus this year on my nutrition. Coach Mike crushed my dreams by telling me I had to limit my chocolate chip cookies to one day a week but I am surviving and have already seen my lifts improve as a result of eating MORE.
My advice for those just starting is to remember that everyone started where you are now. You may be intimidated, you may feel overwhelmed and you may feel the urge (like I did) to skip days that involve movements that are your weakest. Those days are the most important days you should be there. I promise you that if you stick with it, you will never regret it. I can't say thank you enough to Coach Phil, Mike and the rest of the crew at CFD. It's a special place and I'm humbled to be a part of it.