More Blog Posts
January Spotlight – Carolyn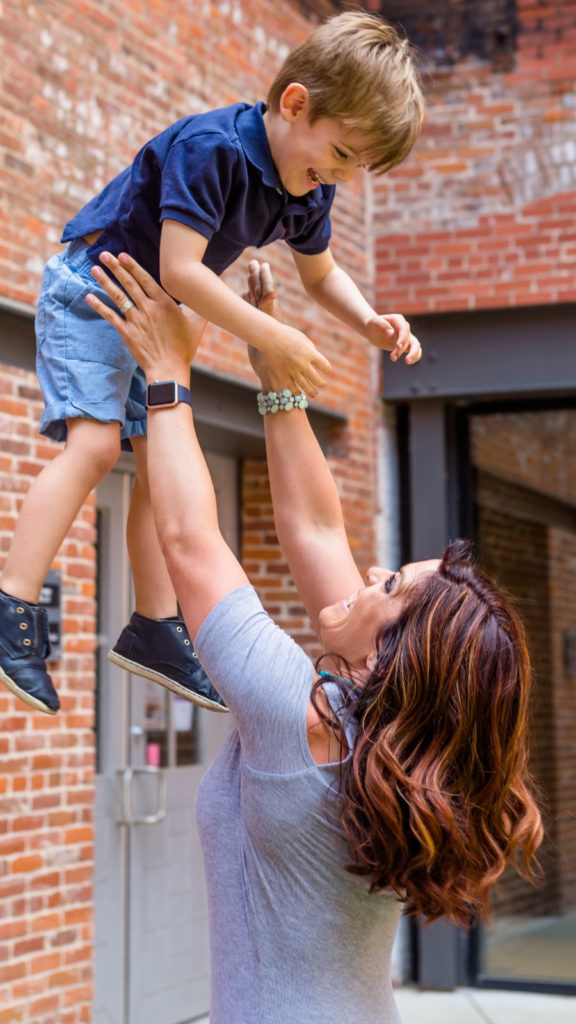 How long have you been a member at CFD?
I joined CFD in December of 2011, shortly after Phil and Mike opened the doors. I narrowly missed being a member of the legendary First Crossfit Dubuque Class, many of whom are still here – looking at you, Baker Family, Brady, April & Steve! I actually started doing CrossFit in 2008 at Potomac CrossFit while I was living in Washington, DC.
What did you do for fitness prior to joining CFD?
Anyone who has seen me run a 400 while whining and crying and practically crawling the last 40 meters back through the parking lot will be amazed by a) my capacity for being dramatic and b) the fact that I actually ran the Marine Corps Marathon once upon a time and used to regularly run 10Ks and ten milers. My time at the Globogym was spent primarily on the treadmill, then I'd do a few sets of crunches and pushups (that were not even close to being an actual rep), followed by a couple rounds of flailing around on whatever weight machines looked the least intimidating and seemed to be used by the other girls at the gym.
I've always been athletic and played all kinds of sports growing up, but on a scale from All Conference Athlete to Benchwarmer, I was way closer to the latter. It wasn't until I started doing CrossFit in my late 20s that I felt like I really found "my sport" – something that I really loved to do and wanted to work hard to excel at.
What made you want to get started?
When I first heard about CrossFit around 2007, it was still this crazy, fringe-y workout that was mostly used by active military, law enforcement officers, firefighters, etc. I did a couple (heavily modified and scaled) CrossFit-style workouts with a friend of mine who was former military and a federal agent and was immediately hooked. I loved that the movements were practical, always changing, (dare I say) fun and guaranteed to kick my ass in a very short time – unlike my cardio bunny workouts. So when a CrossFit gym opened a couple blocks from my apartment in DC shortly thereafter, I signed up immediately.
What type(s) of workouts are your favorite?
Does anyone remember this old Planet Fitness commercial where the meathead dude wanders around the gym and mutters "I lift things up and put them down" over and over? Yeah, so he's basically my spirit animal. Anything that only involves moving heavy weights is my favorite.
What workouts do you least like to see come up?
Anything that involves a lot of running, rowing and prolonged cardio/endurance is not my jam.
What is the funniest thing you remember happening at CFD?
Shaving "C F D" into Brady's chest hair in the bathroom of the old gym. Or April explaining while loading a barbell that she's "not good at math. I'm good at feelings!" Or Coach Mike yelling "Oh, God! I thought there was another Period Incident!"
If you could ask the CrossFit Fairy for anything, what would it be?
Cycled toes-to-bar (my attempts resemble someone in the throes of a seizure). And a CFD class at noon so I could go to the gym during my actual lunch hour.
What advice do you have for someone just starting out at CFD?
Two things: 1. Your long-term progress may not be linear, and that's okay. And 2. You are NEVER EVER "too out of shape" to do CrossFit. These two things are connected, at least for me.
Even though technically I started doing CrossFit almost ten years ago, I have been many different athletes during that time: I know what it's like to do the workouts when I'm in the best shape of my life, and I know what it's like to do them completely out of shape and with 30+ extra pounds on my frame.
I had two very complicated, high-risk pregnancies, followed by two c-sections and recoveries. I was able to remain active and do CrossFit into the sixth month of my first pregnancy, while I spent almost all of my second pregnancy on modified bed rest. Each time around, I gained around 60-70 pounds. (Some of that was preeclampsia-related fluid retention. Most of that was bacon cheeseburgers and ice cream…you can imagine my surprise when I did not give birth to a 50-pound baby and immediately fit into my pre-baby jeans.)
After each pregnancy and recovery, I assumed I'd never be as strong or as fit as I was before, and it was intimidating and incredibly humbling to get back to CrossFit after almost a year off. But each time, slowly but surely after many scaled workouts and lots of frustration, I was able to put myself back together and eventually become even stronger than I was before. In fact, just this month after finishing Phil's strength challenge, I hit lifetime PR's on my back squat, front squat, strict press, bench press and weighted pull up – numbers I thought I would never see again as a 39 year-old mom, let alone surpass.
What do you like most about CrossFit?
I'm going to save the mushy stuff for last. While I like the physical changes I've seen since joining CrossFit Dubuque, what I love even more are the people I've met. They are genuinely some of the most wonderful, funny, generous and kind humans, many of whom I would not have crossed paths with if not for CFD. I've said before that I mostly go to the gym to hang out with my friends, and it's an added benefit that I also get a great workout while doing so.
---
Not a member? Sign up for an Intro Class today!  The next Intro class takes place on January 5th at 10:00, and Foundations starts the next week (January 8th).
RSVP to the free Intro Class here!