More Blog Posts
July Athlete Spotlight: Alix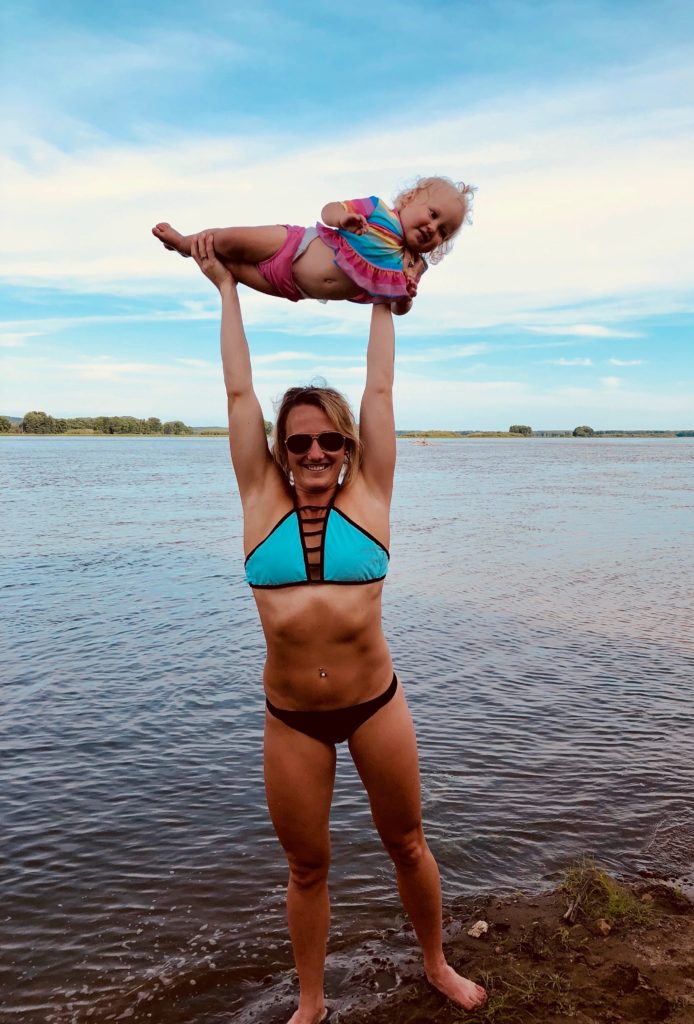 1. How long have you been a member at CFD, and what made you want to get started?
I have been a member of CFD since February of 2012.
Why I started CrossFit??? Because I wasn't making it to the gym on my own.
2. What changes have you seen in yourself since your very first day?
I am much stronger than when I started. I considered myself in shape when I started, but to see the improvement over the years is beyond exciting. A picture just popped up on my timeline from when I did my first 100 push-ups in a workout. I thought Mike was crazy when he said I was going to RX the workout with regular push-ups, but I pushed through it and proved to myself I was stronger than I thought. This is one of the things I love most about CFD. You are always being pushed to be a better you! As many of you may know I am a 1 0'clock girl so it feels like I have been with Mike since the beginning. He is a great coach in knowing what your body will allow you to do even if your brain is telling you he must be crazy! I have hit so many PR's with the push and motivation of his coaching.
3. What did you do for fitness prior to CFD, and what do you like most about CrossFit?
I have always been in sports or some type of physical activity. From starting gymnastics at 3 years old, to basketball, soccer, and track. I even changed all my gym classes in high school to weightlifting, being the only girl in the room because I liked it so much. I also was a personal trainer in college, so the gym was something I was very familiar with. What's the saying – A plumbers sink never gets fixed. Just because I knew what I should be doing doesn't mean I was making it to the gym on a regular basis. I enjoy the group setting and being obligated to be somewhere at a certain time.
4. What type(s) of workouts are your favorite?
As much as I love to hate the chipper workouts, I really do like them. For me it is a workout. I can see the finish line which in turn makes me push myself harder. I love doing overhead squats or any type of squatting for that matter.
5. What type(s) of workouts do you least like to see come up?
The workouts I like the least would have to be anything involving the rower, wall balls and running! I am not a fan of deadlifts either. I do try to make it to more and more of those types of workout though, thinking maybe in time I will like running…
6. What are you goals going forward?
First , I am going to give a past goal! My goal when I was pregnant was to make it to CFD at least 3 times a week and to return after having the baby. I not only made it 3-4 times a week but was at the 1 o'clock workout and had my daughter that night. For anyone thinking pregnancy is an excuse to cut back, be lazy or just think you won't be able to do the workouts those are all just excuses. All the CFD coach's were great through my whole pregnancy. I wasn't able to run very early on but that was no excuse.. the Airdyne and I just became really good friends!
That is what I love about CFD -there is always a modification for everything and everyone! Pushing myself to get back in the gym was the hardest part, but once I came back it was as if I had never left. I truly thank CFD, I believe working out all the way through my pregnancy made me that much stronger. I would say I am in the best shape I have ever been in. So my goal moving forward is to keep doing what I'm doing.
Even though life gets busy and I may have to wake up and go to more 6:30 AM classes than I like I will continue doing it. (The 6:30 group makes it easier with always giving me a good laugh) I am a better person not only physically but mentally when I make it to class no matter what time of day!
7. What advice do you have for someone just starting out at CFD?
My advice for anyone just starting out or even thinking about joining CFD- It will hurt. It will take time. It will require dedication. It will require willpower. You will need to make healthy decisions. It requires sacrifice. You will need to push your body to its max. There will be temptation. But, I promise you, when you reach your goal, it's WORTH it.
Also don't be scared to go to your first class, everyone is so friendly and will welcome you with open arms.
Don't be afraid if you have no idea what you are doing, someone will be there to help along the way. Just have fun and enjoy being part of a great community.
---
Not a member? Sign up for an Intro Class today!  The next Intro class takes place on July 7th at 10:00, and Foundations starts the next week (July 10th).
RSVP to the free Intro Class here!