More Blog Posts
The Open is CLOSED!
Click here to view the scoreboard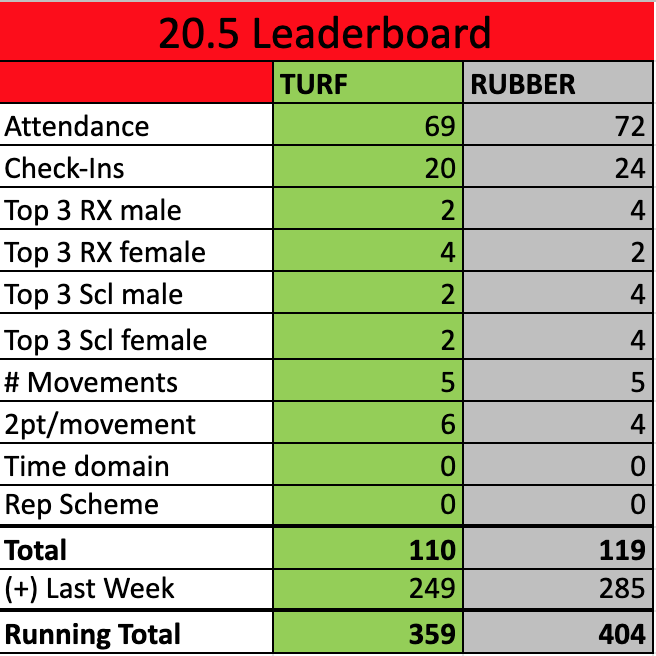 Prediction Points
Team Rubber correctly guessed muscle-ups and wall balls, earning the team 4 points. Turf correctly guessed MU, wall balls, AND rowing, earning the team 6 points! Also, both teams (basically) guessed triplets, earning them both an additional 5 points.
Wrapping It Up
That's it, folks, the Open season is at an end! Team Rubber went into 20.5 with a fairly substantial lead and was able to hold onto it for the overall win! However, we had five weeks of outstanding turnout and participation this year which is really what it's all about. Thank you all for being a part of it!
What's Next?
Stay tuned for our holiday schedule as well as a couple of very exciting announcements, to include an upcoming apparel order AND a new venue for our 8-year Anniversary Party!
---
Not a member? Sign up today! The next Intro class takes place on November 16th at 10:00. RSVP to the free Intro Class or e-mail us today to set up an appointment!