More Blog Posts
Week of 19.4
There's a lot going on this week! Check it out…
Apparel orders live until 3pm today (11MAR)
If you want to still get in on this shirt order, I'm submitting it by COB today, so get them in by 3pm or else you'll be S.O.L.! Click here for access to the links
St. Patrick's Day Pub Crawl
This Saturday is the St. Patrick's Day Pub Crawl! RSVP to the FB event for updates – I hope to see you all there!
19.4 Scoring
Check out how your team can earn points this week: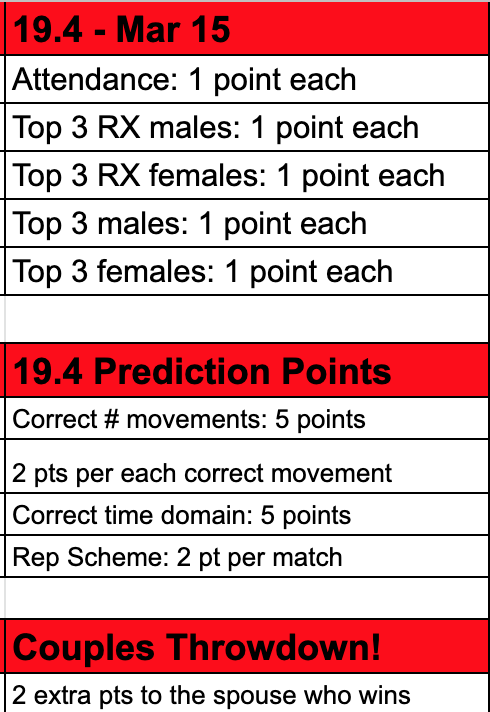 Currently, the score is incredibly close with Team Rubber in a 1-point lead over Team Turf: 108-107!!! Check out the leaderboard here
*Somehow a person who is not on either team had their name written on the board under Team Rubber. That person's name has been omitted from the board, narrowing the gap by a single point
---
Not a member? Sign up for an Intro Class today! The next Intro class takes place on April 6th at 10:00, and Foundations starts the next week (April 9th).
RSVP to the free Intro Class here!